What is the Duke of Edinburgh Award (DofE)?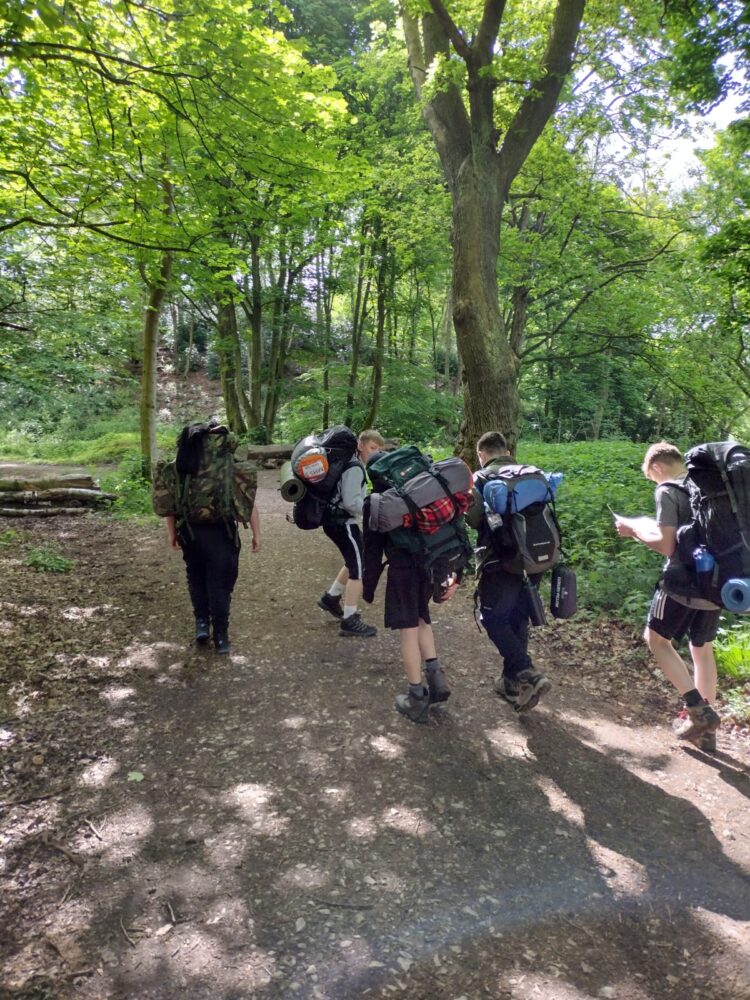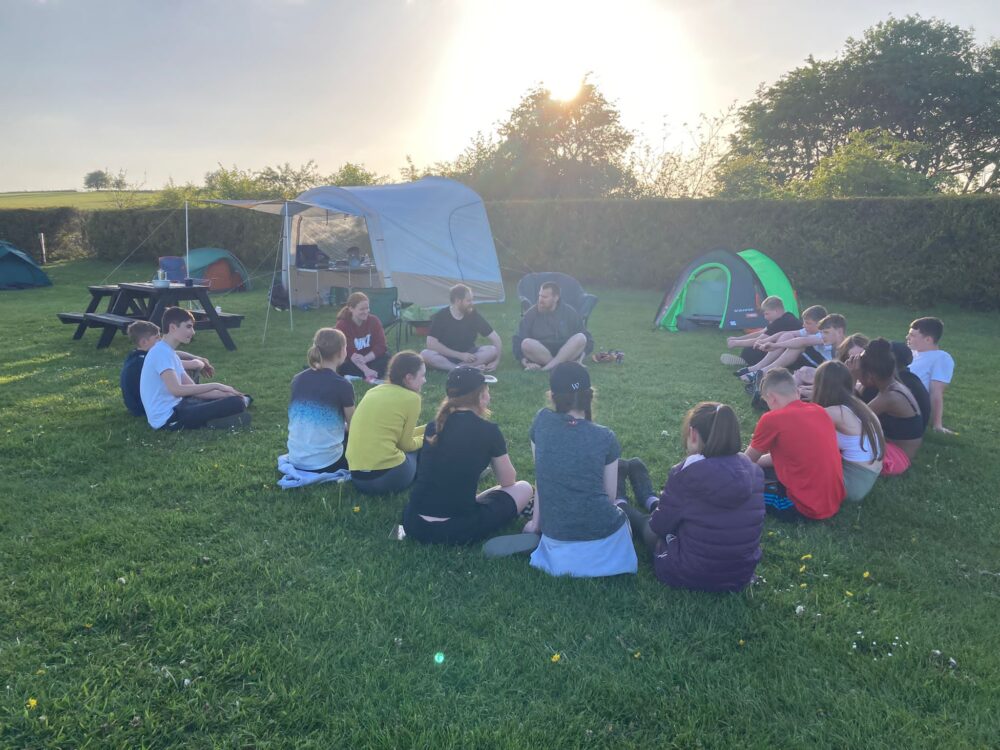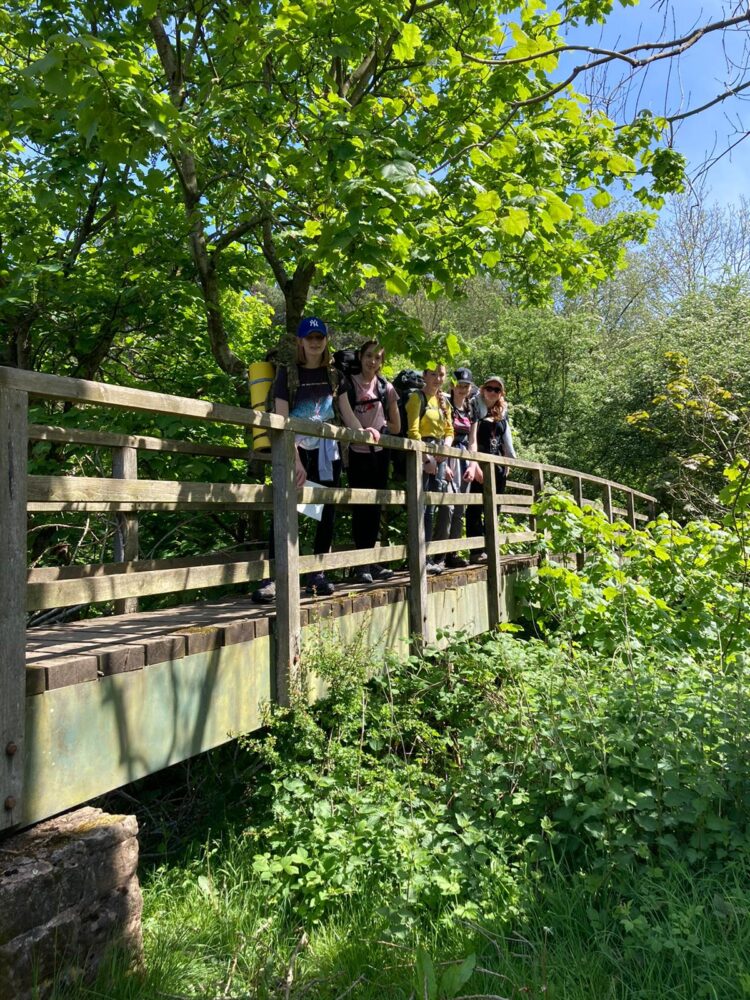 The Duke of Edinburgh Award is a nationally recognised award for young people. It is viewed favourably by employers and provides young people with fantastic skills, wonderful memories and a sense of social responsibility. At Moorside, we currently offer Bronze DofE to year 9 pupils.
Why do the Duke of Edinburgh Award?
The Duke of Edinburgh Award gives you a sense of responsibility, commitment, determination, reliability, resilience and so many other skills. It pushes you to go beyond your comfort zone for every section and builds leadership and practical skills for the expedition. The programme is highly regarded and enhances any C.V., college or university application.
Here are some testimonials from pupils who have previously undertaken the programme:
DofE is a great opportunity to challenge yourself and to form more friendships
…
I enjoyed DofE because I got to go camping with my friends
…
DofE let me improve at what I already do and try new things
…
I'm a lot more confident because of DofE
…
DofE is a fun experience to get to know others better and adventure outside
What do you have to do?
To gain a Bronze DofE, you must complete 4 sections: physical, skill, volunteering and expedition. The first 3 sections are done independently over a 3-6 month period. You must choose one appropriate activity per section and commit to approximately 1 hour per week. You must complete each section for a minimum of 3 months, then choose one section to continue for a further 3 months (6months in total). We have so many opportunities for you to complete your sections in school, so if you are struggling to find something to choose, speak with your DofE manager to find some options.
Physical: 
A chance to get active and see the benefits of sport. Most things count for physical and pupils may already be doing something which could count! Some ideas: football, netball, basketball, hockey, martial arts, running, jogging, athletics, horse riding, dance, gym, weights etc. almost anything physical counts. You don't need to compete with your sport or do it as part of a team for it to count, as long as it can be evidenced through photos, participation logs and an appropriate adult can write a report.
Skill:
An opportunity to find a new passion or hone an existing one. The widest section, as almost anything can be eligible. Skills don't need to be certified or result in qualification as long as you can prove commitment and some level of progress. Some ideas: musical instrument learning, educational apps, Duolingo, online courses, cooking, creative writing, drawing, target sports, car maintenance, DIY, coding, computer skills, singing etc.
Volunteer:
The most rewarding section where you give back to your community. Although pupils often struggle of what to do for this section, there are plenty of options: park run marshal, spend time at a care home, library volunteer, help out at a sports/youth club, help younger pupils/sibling with homework or reading, online penfriend with an elderly/vulnerable person, litter picking, St. John's ambulance, unpaid sports coaching, in school roles, charity shop volunteer etc.
Expedition:
Possibly the most exciting part! You must be assessed on your expedition skills which include planning a route, packing necessary equipment, map reading, group navigation, hiking, camp cooking and overnight camping. In small groups, you hike from a start point to a campsite guided by your own problem and navigation skills. Moorside runs 3 weekends, a training weekend to train you on how to navigate, camp, cook and work together. A practice weekend where you practise your skills and must carry your rucksacks to the campsite, accompanied by a teacher. Culminating in an assessed weekend where you must showcase your skills in front of an assessor.
How is DofE assessed?
At Bronze level DofE is assessed based on evidence submitted by you. You take photos of you undertaking your sections, the finished results, collect any documentational evidence and upload it onto the DofE app. In addition, you must obtain and upload an assessor's report- written by an appropriate adult confirming dates, activities undertaken and commitment. This evidence is then submitted to our DofE manager for review.
How much does DofE cost?
We firmly believe the 3 independent sections do not need to cost any money, you can instead use existing sports/skills/volunteer links or utilise the opportunities in school. Expedition costings are reviewed  each year as cost of camping/supplies/equipment changes. This year our total cost is £155, this includes:
£50 DofE registration (insurance, certificates, award, hoodie, 10% discount at outdoor equipment shops)
£25 Training weekend cost (accommodation, tent, camping stove, maps, compasses, use of hall and facilities, food, insurance, first aid training)
£80 Practice and Assessed weekend (minibus support, accommodation, tent, maps, camping stoves, compasses, assessor, insurance)
Important dates:
The DofE assembly will be held in the Autumn term, pupils will then have until the 27th November to complete and return the DofE registration form. Payment deadline for the above 3 sections will be communicated once your child has submitted their form.
Any questions about DofE, you might be able to find what you are looking for on the DofE website https://www.dofe.org, or you can contact Ms Harrison in school or email her at kharrison@moorside.staffs.sch.uk