---
Introduction
House System – Collaboration
Our new House system will give students of all ages the opportunity to work together, creating a cohesive environment and ensuring that age is not a barrier to friendship and collaboration. This reflects the life we are preparing our students for outside of Moorside High School.
Our house system develops a school culture through embedding our REACH values and is inclusive for all students. And every staff member, except for the Headteacher and Head of House, are assigned to a house thereby giving a sense of community that pervades throughout our school.
House System – Benefits
The attachment to a house gives the students and staff a sense of belonging and community. Our house system provides an opportunity for students to become leader's and shine in all areas of school life. There is a wide range of cross-curriculum activities and events available for all abilities.
Our House Leadership Team
Each house has two Captains, two Vice-Captains and four House Coordinators. Students are given opportunities to acquire leadership, team management and business leadership skills by being House Leaders and being involved in the House teams.


Our Houses
Moorside High School houses have been named after famous Staffordshire potters that are well known in the pottery industry. The five potters we have selected are Churchill, Bridgewater, Wedgwood, Moorcroft and Doulton. The five houses encapsulate the rich history, culture, and ethos of our area. In representing one of the houses, students will not only develop their team skills as well as personal enrichment, but students will also be influenced in all they do, by these legends of Staffordshire.
Our house system brings a fresh and exciting dynamic to our school and help students engage and achieve their full potential.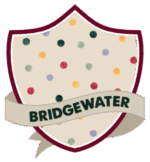 Sustainability Focus
Transport Emissions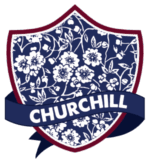 Sustainability Focus
Energy Efficiency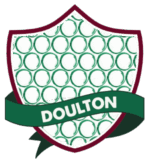 Sustainability Focus
Nature First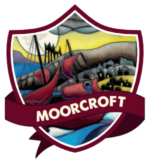 Sustainability Focus
Plastic Free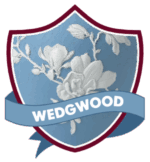 Sustainability Focus
Food Waste

House Facts
Bridgewater is a British ceramics designer who is known for her distinctive, colourful pottery designs and has created a successful business. She has won numerous design and business awards and was awarded an OBE in 2010 for her services to industry.
House Facts
Churchill was a legendary British politician, statesman, and writer; he accomplished numerous achievements throughout his life. When it comes to his contributions to the world of china, his most significant accomplishment was his involvement in the design and creation of the "Willow Pattern" dinnerware.
House Facts
Doulton was a successful potter and businessman who made significant contributions to the pottery industry during his lifetime. Developing new pottery techniques, whilst expanding his business.
House Facts
Moorcroft was a pioneer in the art pottery movement of the late 19th and early 20th centuries. He introduced new techniques and styles that helped to transform the pottery industry.
House Facts
Wedgwood was an innovator and pioneer in ceramic manufacturing. He invented the jiggering machine. He was a committed abolitionist who campaigned for the end of the slave trade.
AUTUMN
Moorside Climate Change |

Geography

Takeover |

Citizenship  

Art Exhibition |

Art & Design

Orienteering Y8/Y10 |

Geography
SPRING
The Voice Project – Easter Egg Charity Competition for children in care 
Gymnastics |

P.E.

Trench diaries |

History

Orienteering Y7/Y11 |

Geography

Spirited Arts |

R.E.
SUMMER
Moorside's Got Talent | Music & Drama
School of Rock |

Music & Drama

National Writing Day |

English

Orienteering Y7 |

Geography
AUTUMN
Christmas Cake | Food Technology

Sparx Challenge | Mathematics

Hats for Houses | Design Technology

Football Tournament | P.E.  

Netball Matches | P.E.  

Castle Building | History
SPRING
British Science Week | Science
Sparx Challenge | Mathematics
Table Tennis Match | P.E.
Board Games | History  
Easter Bake Off | Food Technology  
King's Coronation Bunting | Art
SUMMER
Great Moorside Bake Off |

Food Technology

Sparx Challenge |

Mathematics

Rounder's/Cricket & Handball Matches |

P.E.

European Day of Languages |

German

Spelling Bee |

English

National Writing Day | English
Animations |

IT
Events and Competitions Scoring
Students have the chance to engage and interact with other members within the school by participating in numerous inter house events and competitions. Students and staff can propose events and competitions to become part of the House Year by submitting their ideas via email to the Miss Fower.
House System Updates
Details of all house events and competitions are released to students during their form time, through our internal media system, added to social media and uploaded to our official website.


Mrs L Fower
Head of House